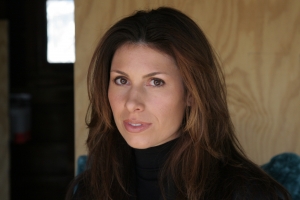 As we let our own light shine, we unconsciously give other people permission to do the same. -NM
I like to write. I can now say that I am a #1 Best selling author! In 2010, I signed on to be part of "Defining Moments" book project. 12 Authors from all over the world contributed their stories of courage and overcoming some of life's challenges. The project which is similar to the worldwide best seller "Chicken Soup for the Soul" by Jack Canfield & Mark Victor Hansen, focuses in on individuals who have overcome issues such as relationships, drug and alcohol addictions and many many other topics.
Best Selling Author and world renowned speaker, Jack Canfield (Chicken Soup series) wrote the forward and Sharon Lechter, co-author of New York Times Best Seller Rich Dad Poor Dad, published and contributed to it as well. You can get it here or on Amazon.com.
I stand for peace, and equality. I'm passionate about life, about moving, touching, inspiring and empowering people, and about making a difference in my community. I believe that there is no right and wrong, that there is only what works and what doesn't work. I believe there is no grey area-there's only black or white, what is/what isn't. I don't know what I don't know, so I am always open to possibilities. Opportunity is everywhere.
I am born in N.Y., I now live California. I am fluent in French, English, and am currently learning Brazilian Portuguese.
Since retiring as the Vice President of Operations for Quizno's Subs, and Director of Operations from Taco Bell I spend my time learning and living life to the fullest.
I am passionate about Capoeira, Art, Music, and Dance. I love people. I'm a total movie buff too. I do as much Yoga, Capoeira, and salsa dancing as possible. I got my black belt in Tae Kwon Do in 1999. Traveling the world is also a passion. Did I mention I like to eat?
Check out my other blogs…
www.4hourbodygirl.com
www.yourinstyleguru.com
If you're interested in Defining Moments of Courage. #1 Best seller on Amazon.com, click the book below: